We bring together graphic design, website design and brand communications to help businesses thrive.
GRAPHIC DESIGN.
WEBSITE DESIGN.
PRINT SOLUTIONS.
Let our team of qualified graphic designers take care of your next project
Branding & Corporate Identities
Marketing & Advertising
Publication Design
Illustration
FIND OUT MORE
We are a full service provider of custom website design and development.
Website Design
Website Development
Content Management Systems
Website Maintenance
FIND OUT MORE
We
Are
SuckerPunch
Design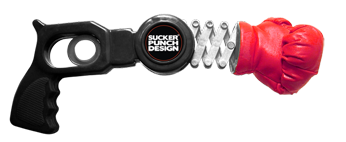 The Sneaky Punch of Design You've Been Searching For
SuckerPunch Design is a multi-skilled graphic design studio located in Newcastle, NSW. SuckerPunch offers reliability, expertise and flair in graphic design, website design and development and brand communications.
We would love to hear from you regarding your graphic or web design requirements. We are always interested in working with new people and new ideas. Contact us to discuss any new product you have in mind – we are ready and able to support you with a high-quality design service.
GET IN TOUCH